We are booking CPR classes while website is under construction
We look forward to hearing from you.

CPR & First Aid Certifications for Corporations & Businesses

If you're required to maintain safety certifications like CPR, First Aid, AED, or BBP or you want to maintain your skills simply because it's the right thing to do.

We can help you with that.

Looking for new and informative

Added bonuses

Energize and incouraging co-workers and friends to maintain these certifications...
increased safety awareness, reduction in time taken off from work, fewer workcomp injuries, and lowered insurance rates.

We are pre-approved to provide CPR certifications for: American Heart Association, ASHI, EMS Safety Services, ARC, Pet First Aid.

A few pre-approved organizations include: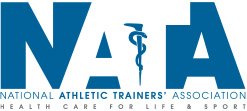 How to choose a CPR certification program.


It's important to know that there are 1000's of CPR training programs. 99.9% use American Heart Association's "guidelines" for CPR (life saving technique recorded being used by the Roman's) made into a commercial enterprise by the AHA in the 1960's.

With that said, anyone can learn to teach CPR and pay to align with "recognized certification programs" such as the: AHA, EMS Safety, ASHI, ARC. As of 2006 a number of people seeking secondary source of income became CPR instructor. Because they have no EMS experience, they often start out as volunteer instructors for larger market moguls like AHA etc...

This is a great opportunity for the non-experienced instructor and an even better opportunity for these marketing moguls (free or cheep labor means higher profit margins). Unfortunately, it also means the quality of a CPR class by the AHA or ARC can vary significantly.

To the credit of AHA and ARC they saw the issues related to their instructors lack of experience and generated new AHA instructor training model. That is to insist all AHA & ARC employed instructors use the watch a DVD video and practice to the DVD, skills practice and then take a 25 question exam. Could you have watched the video and taken the test at home, probably.

If your really interested in learning CPR and First Aid and enjoying a one on one instructional experience, I encourage you call Way Safe, 858-722-2421. We are professional EMS responders with 10,000's of 911 calls and 25 years of medical training behind the information and training you receive in our course.

We offer AHA certification, EMS Safety, ASHI and other programs with all the same program approvals. We exceed OSHA required mandates and use electronic training equipment, provide a book, same day certifications.

When you call Way Safe and book a CPR class, your program will be designed with focused safety topic you choose, not what a video is limited to too. Anticipate a competitive price, flexible scheduling (includes 3 shift). Way Safe (858) 722-2421.


It's time to review price.

offer the exact same certifications for less. We at Way Safe strives to be the most affordable instructors in town and will price match any written quote and take 10% off that. We want your business and will work hard to insure we exceed your expectations.

Listed bellow are some organizations we've been pre-approved for and worked with. If you would like enjoy a high quality affordable certification trainings, contact us via the contact page or call/text us at 858-722-2421.

Additional Approvals For:
USA Swimming Org
American Council on Exercise (ACE)
American Camp Association (ACA)
American Medical Response (AMR)
California, Santa Barbara County (Professional Rescuer Program)
National Athletic Trainer Association (NATA)
National Early Childhood Program Accreditation (NECPA)
National Personal Training Institute (AED, CPR, First Aid)
Continuing Education Coordinating Board For Emergency Medical Services – Pro Rescuer Program
California Food Handlers ServSafe

Federal Approvals
United States Coast Guard
United States Department of Labor, Mine Safety & Health Administration
State Approvals EMS Safety & AHA
Alaska Department of Health and Social Services
Arizona Board of Dentistry – Professional Rescuer
California Bureau of Security
California Commission on Teacher Credentialing
California Emergency Medical Services Authority (for Childcare)
California Emergency Medical Services Authority (for Bus Drivers)
California, County of Orange Emergency Medical Services
California, ICEMA– San Bernardino/Inyo/Mono – Professioanl Rescuers Program
California, Physical Therapy Board – Prefessional Rescuers Program
California, Santa Barbara County EMS Agency (Professional Rescuer Program)
California, Sierra-Sacramento Valley EMS Agency (Professional Rescuer Program)
California, San Luis Obispo EMS Agency (Professional Rescuer Program)
California, Ventura County EMS Agency (Professional Rescuer Program)
Dental Assisting National Board (AED, CPR, Professional Rescuer Program)
Hawaii Board of Dental Examiners – CEU's for HI dental examiners (Professional Rescuer Program)
New Mexico Board of Dental Health Care – Professional Rescuer Program
New Mexico Department of Health
New Mexico EMS Bureau – Professional Rescuer Program
New Mexico Environmental Department
Board of Barbers & Cosmetologists
Bureau of Licensing, Childcare Division
Safety Trainings At Your Location
Businesses, Corporations, & Industry Training
Community Groups, Families, and Friends


Schools, Day Cares, Teachers, & Parents

Bartenders Shop Owners
Food Handlers
Clubs Groups Programs





Occupational Sa

fety & Health Administration (OSHA)
Way Safe is the Elite, CPR, AED, and First Aid training company in Southern California. We are driven to deliver quality emergency training while engaging our students to learn their skills both confidently, safety, and effectively. Our staff includes professional instructors providing the most realistic, hands on training in the industry.



Useful

Links


Initial Life Support Foundation
http://www.sdcounty.ca.gov/hhsa/programs/cs/child_welfare_services/child_abuse_hotline.html
National Association of EMS Educators
American Academy of Pediatrics
http://oag.ca.gov/idtheft (Report ID Theft)
http://www.cda.org/ (Report Dental Malpractice & Fraud)
http://www.dss.cahwnet.gov/cdssweb/PG20.htm (Report Child Abuse)
http://www.wikihow.com/Report-Credit-Card-Fraud
https://www.avma.org/Pages/home.aspx
Aspiring Firefighters Books designed to help aspiring firefighters reach their goals.
MedlinePlus, U.S. National Library of Medicine, NIH
American Association of Poison Control Centers (800) 222-1222
Centers for Disease Control and Prevention
American Lung Association Freedom from Smoking Online
Substance Abuse & Mental Health Services Administration
National Highway Traffic Safety Administration
U.S. Department of Health and Human Services
Legislation and Guideline Links
Individual states childcare regulations and department contact info
California EMSA Website with links to Title 22 and other CA legislation
National Guidelines for First Aid Training in Occupational Settings